Max Polyakov is an entrepreneur who has initiated many education-related and entertainment events. The events include BestRoboFest, Vernadsky Challenge, and Copter Race.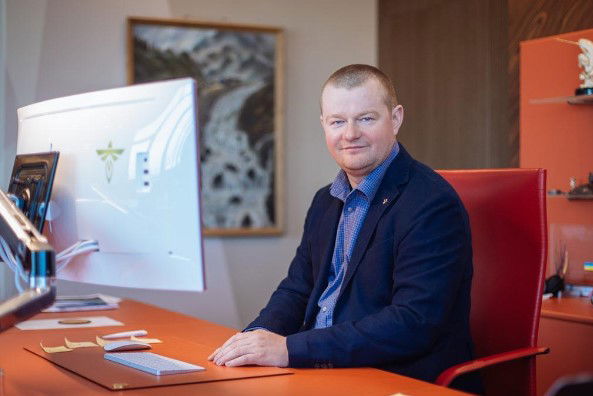 Max Polyakov
BestRoboFest
Max Polyakov started BestRoboFest in 2016. Since its inception, the number of people who take part annually has kept going up.
The festival
BestRoboFest is held annually, and anyone (no matter the age) can take part in it. This event familiarizes people with the latest inventions.
The idea for this event came about from the belief that companies that are oriented socially need to increase interest and awareness in engineering and IT among the young people. As Max Polyakov says, "when young people have a chance to learn about the latest technologies, they can understand easily." With proper understanding at an early age, young people will be able to focus on becoming part of the ever-growing technological revolution.
Technology is full of fun and practical activities, making it suitable for young people. People are in a better position to come up with great inventions when they are still young.
Anyone who attends the BestRoboFest gets an opportunity to understand the kind of technological devices they can design. Apart from that, the exhibition of 'major engineering and robotics achievements' in Ukraine gives insights into the level of the industry where individuals can join.
The festival additionally contributes to the engineering environment in which Max Polyakov together with Association Noosphere, invested to help engineering enthusiasts who want to come up with great projects. Plus, the festival is a beautiful example of the Maker Movement, which inspires learning and inspirational activities around the globe. Currently, BestRoboFest is the leading event of its kind in Ukraine.
Who can participate in the festival?
Anyone who can hold a soldering iron with a tool, anyone who understands what a software platform is and what microcircuits are can take part in the event. There are great prizes to be won, and teams have a chance to compete for the grand prize with a sum of 50,000 Ukrainian hryvnias.
You can register as an individual or as a group. The event has five kinds of individual and group contests. The contests are:
Scratch - this contest entails animated machines or machines created from sets of WeDo/Arduino.

Robo Race - this entails a robot racing in the black line.

Robo Sumo - in this competition, robots inside a ring push each other out of the ring.

Copter Race - this is the racing of drones.

Freestyle - this entails all kinds of robotics mechanisms.
BestRoboFest is planned every year by Association Noosphere and its co-founder, Max Polyakov. During the event, attendants enjoy foods such as salads and burgers, smoothies and juices, ice cream, and sweets.
Other events that are similar to it include the Vernadsky Challenge and Copter Race, which are also held yearly.
There are also free workshops for people of all ages. There are workshops for:
Drone piloting
Rocket modeling
3D printing
Robotics
Vernadsky Challenge
This is a competition for engineering startups. It was initiated by Max Polyakov to bring together excellent engineers.
So far, seven out of ten winners of this contest have gotten to CES and TechCrunch Disrupt and received capital on Indiegogo and Kickstarter. Apart from that, these winners have also gotten grants and investments from different competitions and venture funds after their debut. Twenty-one out of thirty-four finalists have made it to the prototyping or manufacturing level.
Anyone who has a creative idea or even a fully working project is welcome to take part in the Vernadsky Challenge. One needs to send an application to take part in the event. The received applications get evaluated, and the most promising ones are the ones who are given a grant funding of 70,000 US dollars.